Why not laugh at and with your family??!! I'll draw them and, trust me, they will NOT be mad at you!!!
Over the many years that I've been at the easel, I have created TONS of drawings of entire families or of separate individuals..."doing their thing"! Always fun and funny and colorful. Take a look at the samples I've inserted into my web site and hopefully you will say "WOW! Let's do this for Mom and Dad's Anniversary!!" Just let me know what "fun" drawing you'd like and I'll tackle it PRONTO!

What a great gift for GrandDad and GrandMom!!!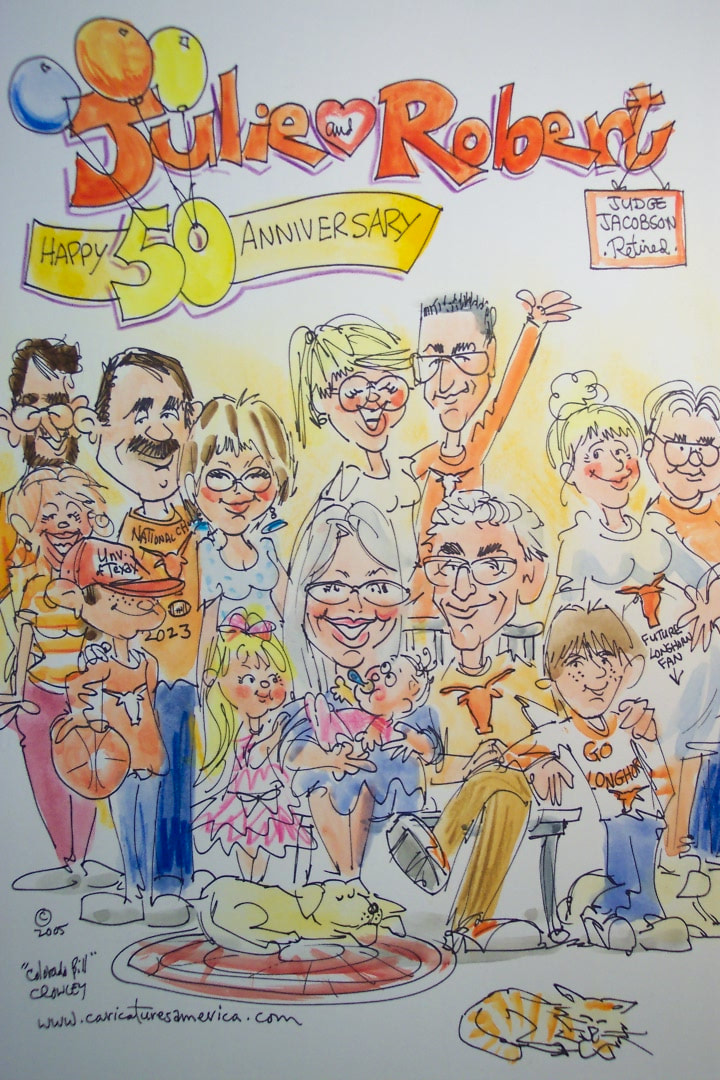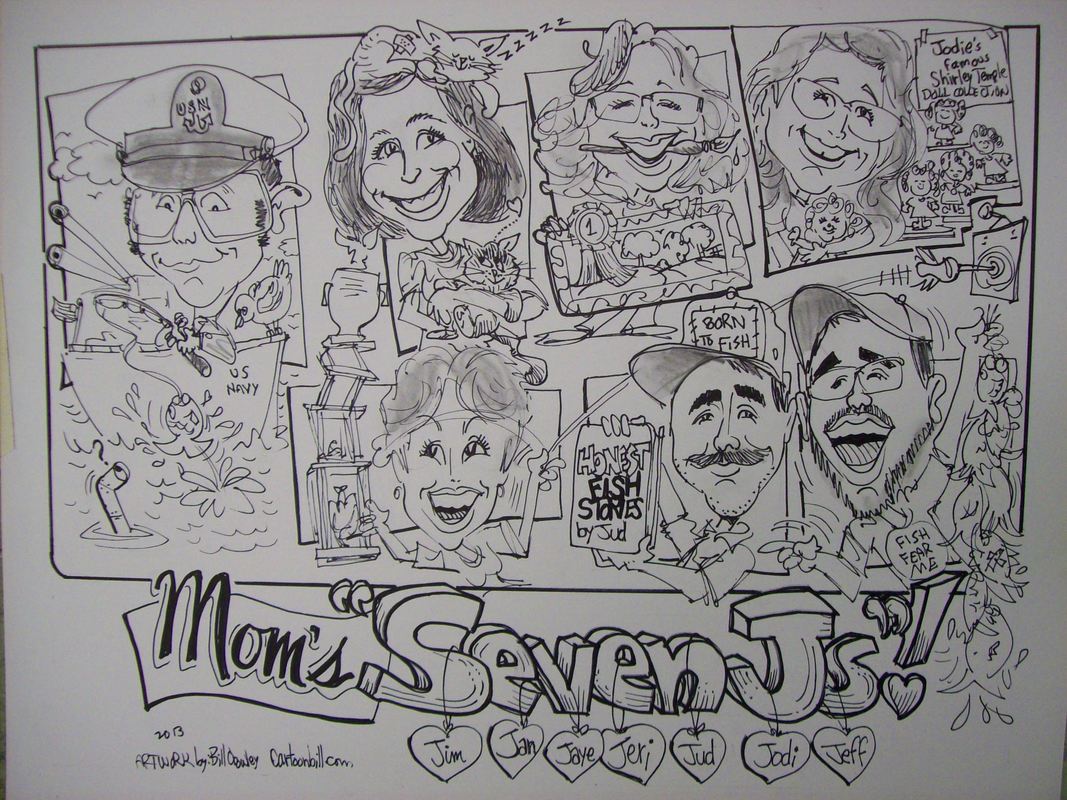 SHOWN HERE IS A VARIETY OF REQUESTS...BUT ALL ARE "FAMILY ORIENTED". (1) young couple and their first baby ( their first family work of art). (2) a fun drawing of two young brothers...a gift to the parents from a good friend. (3) a pencil portrait of a family. (I'm sure the family are "all grown up, but this make a wonderful souvenir to always have hanging up in the family room ". (4) the mother asked me to draw here 7 children since they are scattered all over the country (5) A unique cartoon of and for DAD celebrating his 70th. All of the children and his wife are part of the fun illustration. This is a gift NEVER FORGOTTEN. (6) three brothers...all depicted as what their Grandparent always teased them about. Obviously, one boy was predicted to be the Pope. It was a fun artistic challenge for me and I loved it. (7) And, this is of course, a gift for Mom and Dad along with their children and grand children. A ONE-Of-A-Kind gift, for sure. I love doing these. If this inspires you, contact me and we'll come up with the "perfect gift " for that Special person. bill@cartoonbill.com

bill@cartoonbill.com

C'mon...have some fun and gift a gift that is HAND-MADE and HAND-PAINTED by someone who's studio in in the USA and simply loves being the easel and drawing board creating fun assignments like those displayed on this page and though out this web site. If any questions, please don't hesitate to ask. BEST WAY: emial bill@cartoonbill.com Phone: 719 471-2704 Thank You.