GIANT GREETING CARD, perfect souvenir for WEDDING RECEPTIONS, GRAD PARTIES, ANNIVERSARY PARTIES, BIRTHDAY PARTIES ('come on, you know someone whose about to turn 50 years old, right!!! ). GIANT CARTOON FOR THE GUESTS TO AUTOGRAPH!!!

Great Gift Idea...an Original Autograph Panel for guests to autograph and write very thoughtful messages.

Autograph Party Panel

Clients send me photos and describe favorite activities and I create a cartoon...leaving room for guests to autograph and write messages of Good Luck. PERFECT for:Grad Parties . Wedding/ Anniversary Parties . Turning 50 Parties (any age, of course!) The panels are 18" x 24", a standard frame size. Painted in watercolor. $85.00 Shipping: add $10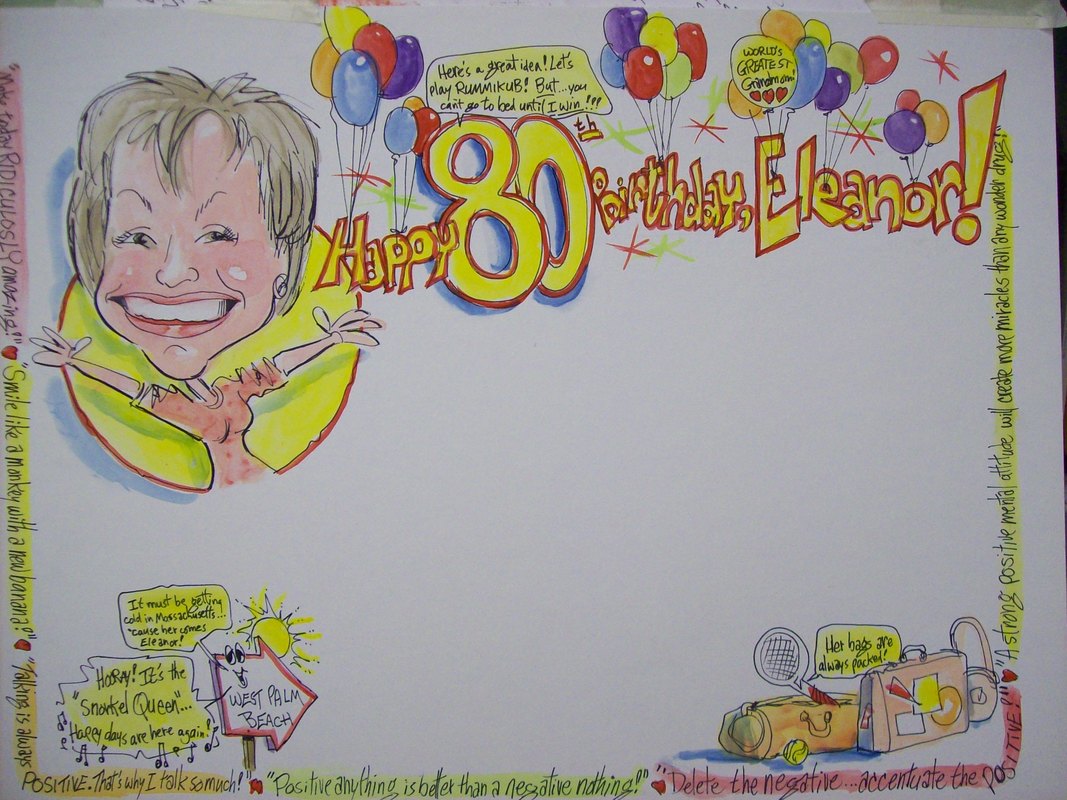 Now, remember, when you see these drawings that have a large "empty white space", that space is meant for the party guests to autograph. To FILL IT UP WITH "Best Wishes"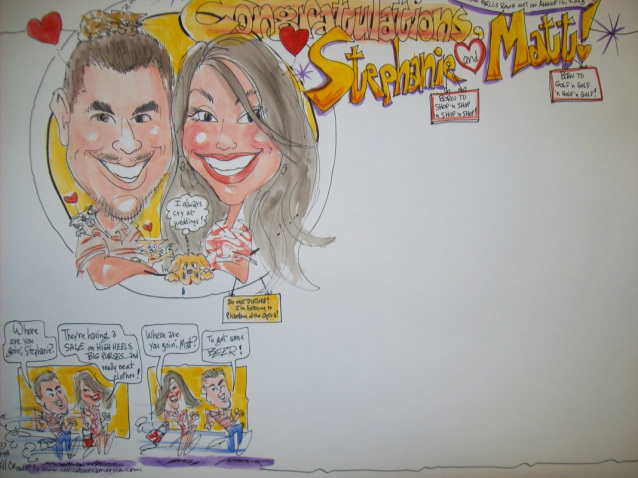 What a fun souvenir to have!!! Guests attending the party autograph and write short messages in the blank space on this panel. It's painted in watercolor and measures 18" x 24", a standard frame size.